My entrepreneurial journey began when I was very young.
In middle school actually. I remember begging my mom to take me to Costco every single Friday after school. We never actually needed to go to such a super big box store — growing up it was just her and I.
Nonetheless, I coerced my poor mother to drive me to Costco because I knew that's where I could get giant bags of treats that I could sell at school. I'd fill my pink and black Jansport with bags of Twizzlers, Doritos, and Skittles and sell them to my school mates in the bathroom at lunchtime.
Fast forward to 2020 and the entrepreneurial / side hustle spirit is growing strong among many women. But this growing trend towards side hustles, starting small businesses, or other creative ways of hustling extra cash is not a new phenomenon. Over 44 million Americans say they need a side hustle or side gig to make ends meet — many of which are women.
One of the best side hustle ideas for women in 2020 is learning how to start a blog from scratch. In fact, many women have turned blogging about their interests into thriving profitable businesses from the comfort of homes.
You can start a lifestyle blog, a personal development blog — heck, you can start a blog about anything these days and make some serious income online doing it.
If you desire to start a side hustle and make some extra money on the side or a substantial life-changing income (both are possible), the opportunities now are vast and ripe for the taking!
Have no idea where to start or need some inspiration? Here are 101 side hustle/business ideas for women to start in 2020.
Top 5 Side Hustle Business Ideas for Women
The truth is, many women don't have the luxury of being able to quit their 9 to 5 to pursue starting a business without having to worry about meeting our financial obligations with no immediate income.
With this in mind, I've put together this extensive list of the 101 best side hustle/business ideas you can start with little money and/or while still working a full-time job.
1. Start a blog.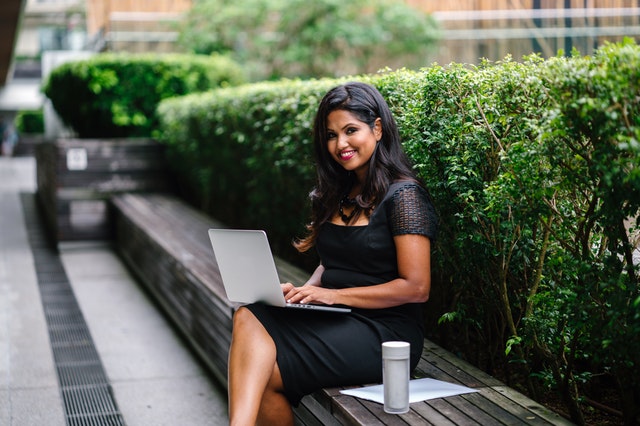 When you think about blogging, does big money come to mind?
Before I understood how bloggers really make money online, it certainly didn't come to mind for me. I couldn't comprehend how on god's green earth women were making upwards of $50k and $100k per month (you read that right), blogging as a side hustle.
But once I began to understand how (even just part-time) women make money online blogging, it absolutely blew me away.
Tens of thousands of bloggers (including yours truly) are making real incomes from blogging as a business.
Blogging is awesome because starting a blog gives you the opportunity to explore and even create a community around an interest you're passionate about. For example, I'm passionate about style, personal development, and entrepreneurship for women. So those are the things I blog about.
The fact that I can share fabulous and valuable insights with my audience, AND make money doing it, is really something special.
Another reason blogging is awesome is because the start-up investment is relatively low. All you really need is a website and an idea. You can start a fabulous WordPress blog with Bluehost for just $3.95 per month. And with a brilliant blogging strategy, you too can be successful in starting a profitable blog that makes money online from day one.
The last thing I love about blogging is that it's a great passive income stream. In other words, whether I write new posts every month or not, the blog articles that I've already written for my style and personal development blog, continue to make money every single day.
One of the first steps you should take to start your own blog is to set up your WordPress blog website with Bluehost (here's a step by step guide on how to do it).
Another important step you'll need to take in your blogging journey if you will take blogging as a serious side hustle to make money online is learning the fundamentals of blogging. I have a pretty robust course that dives pretty deep for serious bloggers (learn more about it here). If you want some resources to dip your toes in the water I've listed some great courses below.
Recommended courses:
2. Social Media Marketing.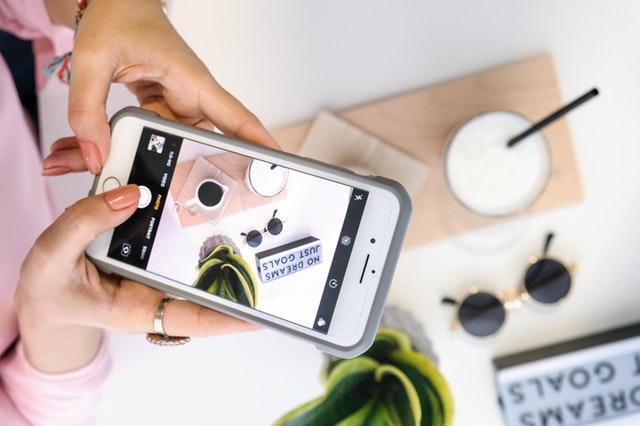 Do you spend a lot of time on social media engaging with people and brands? Why not get paid for your social media time by making it a profitable side hustle?
Social media marketing is the use of social media platforms to connect with an audience to build a brand, increase sales, and drive website traffic. This involves publishing awesome content on social media profiles, engaging your followers, and analyzing your results. Social media marketing also pertains to running social media advertisements.
With the future of work is changing so rapidly, more and more major brands are downsizing and outsourcing tasks like social media marketing to agencies and freelancers. For that reason, now is a great time to get into social media marketing.
You can do the marketing work yourself as a solopreneur, have your team do the work (like an agency), or perform "service arbitrage", which is the art of selling services that other people perform (more on this coming soon).
The first step you must take to get started in social media marketing is learning the fundamentals of social media marketing. It's also a good idea to choose perhaps a single platform to specialize in. You can be the Queen of Pinterest for example. Get really good at that one social media platform, and then you can charge people for your expertise.
Recommended courses:
3. Graphic Design.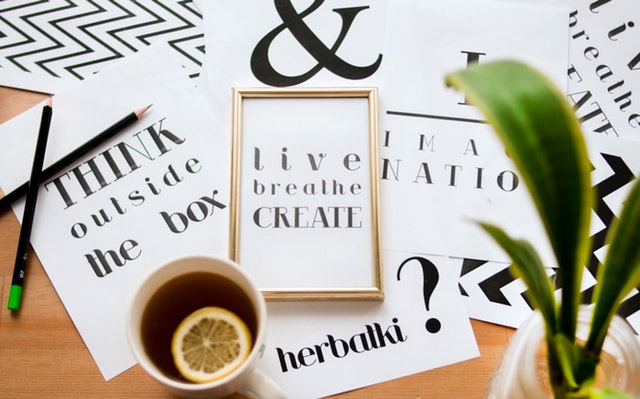 Graphic design is the craft of creating visual concepts, using computer software or by hand to communicate ideas that inspire, inform, and captivate consumers. Because so much of the world today operates online via screens, many companies are often looking for talented graphic designers to help them convey their brand messages visually. Many graphic designers also create and sell artwork directly to consumers on sites like Etsy (more on that later).
Take graphic artist Morgan Harper Nichlols for example, who turned her beautifully designed graphic designs combined with creative inspirational quotes into a beautiful coffee table book she sells online.
Even with no experience, you can take an online course to learn the fundamentals of graphic design. With a little creativity, you can create your own compelling graphics to make money online.
Recommended courses:
4. Web Design.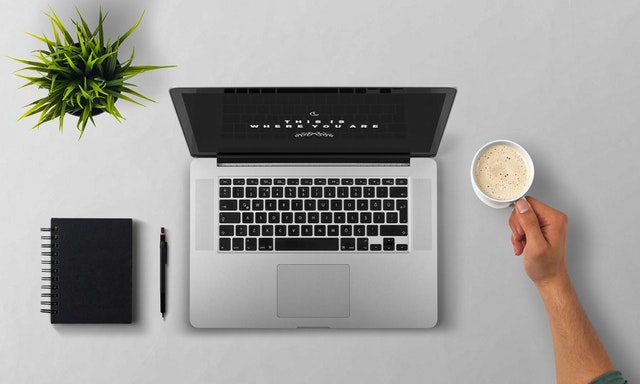 Web design refers to the design of websites that are displayed on the internet. And with more than 200 million active websites online (and thousands of new ones published every single day), the opportunity for women to make web design a serious side hustle to make money online is real!
The truth is, slapping up any old ugly website in 2020 looks really unprofessional. These days it's imperative to have a beautiful website to represent your brand, professional image, or business. And although drag and drop website builders make creating a website easier, there are thousands of businesses and professionals that don't have the time or design eye a create well-designed websites and are looking for talented web designers to build them.
With drag and drop website builder Elementor you can easily create dynamic websites without having to know any code whatsoever. For just $200 per year, you can get a license to build up to 1k websites. Even if you charge an entry-level $2k to build a 5-page website, that's a lot of side hustle cash.
Take girl boss web designer Krystle Rowry. Krystle commands top dollar to create gorgeous websites for influencers like Franchesca Ramsey and Marie Forleo.
To get started creating as a web designer, it's important that you learn the fundamentals of web design. Books like Don't Make Me Think: A Common Sense Approach to Web Usability, Steve Krug is a fantastic place to start, in addition to the following online courses.
Recommended courses:
5. Selling Online Courses.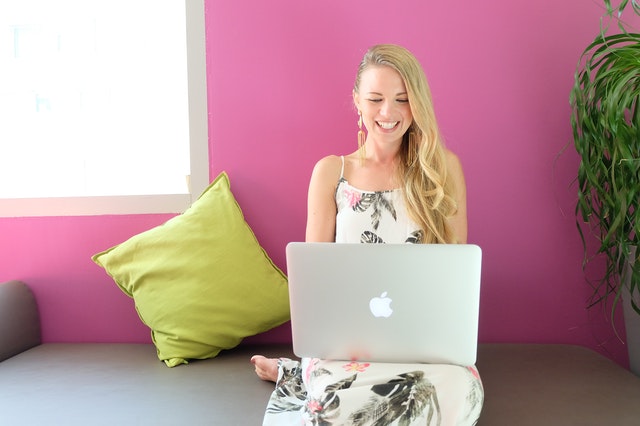 What skills or experiences have you acquired that others may be interested to learn? Perhaps you're good at taking care of plants, doing your own makeup, couponing, or maybe organizing the house? Even if your not an expert, if you have a skill, and you're at least better than some people, you probably have what it takes to create an online course. If you can take people that are less skilled than you to the next level, that's enough. So why not package your knowledge into an online class you can sell as a side hustle and make money online?
This guy teaches people how to plan a Walt Disney World vacation on Udemy. Or how about this bombshell, who teaches women how to date and snag a rich husband.
You can literally create an online course about anything! And if you have absolutely no talent or skill, learn one! Remember, all you have to do is be one step of those you're teaching. Before creating an online course as a side hustle, it's important that you learn yourself, how to create a solid online course that will actually make money online.
Recommended courses:
More Side Hustle Business Ideas for Women
The aforementioned best side hustle ideas for women are my favorite for women to start in 2020 and beyond. Below you will find 101+ more side hustle business ideas for women. See something that piques your interest? Bookmark or PIN this article for reference later on.
6. Wedding Photographer.
Before I started blogging professionally, I was a Professional Wedding Photographer for many years. I shot weddings in Miami, San Francisco, New York, and even Jamaica. I got my first clients by advertising on sites like Craigslist (you gotta start somewhere). When I started treating this side hustle as a serious business and advertised on wedding sites like The Knot and Wedding Wire, my wedding photography business started to boom! At its height, I was making upwards of $150k+ per year. I learned so much about business as a freelance wedding photographer and I'm SO grateful I had that experience.
Recommended courses:
7. Maternity Photographer.
How special is it to beautifully capture a pregnant mommy and her blooming belly? Another business idea/side hustle idea for women that falls under the maternity photography umbrella is a niche I absolutely admire. And that is birth photography. If you didn't know, yea, its a thing.
Recommended courses:
8. Ebooks.
Ebook, short for electronic book, uses either a computer, mobile device or ebook reader to display long-form texts in book form. While you may not be J.K Rowling overnight (although, I'm wont doubt your ability), ebooks have created a fast lane for many writers who have something to say. And with the popularity of self-publishing platforms like Amazon, it's never been easier to share your words with the world. Put in some serious work with your eBook, build an audience and you'll have a platform to pitch traditional publishers on landing a book deal — you never know. Either way creating an ebook can be a lucrative side hustle to make money online.
Recommended courses:
9. Virtual Assistant.
There are many business owners and professionals who need help with, for example, administrative tasks on a daily, weekly, or even monthly basis. These professionals don't necessarily need someone working in a physical office or would simply prefer to have someone work remotely. Virtual assistants help busy professionals return calls, schedule their day, respond to emails, and various tasks. This is a great side hustle for women who want to work from home.
Recommended courses:
10. Digital Marketing.
Digital marketing is advertising delivered through digital channels. Channels such as mobile applications, email, web applications, search engines, websites, or any new digital channel. Social media marketing is also included under the umbrella of digital marketing. In layman's terms, you help businesses get in front of customers using the internet.
Recommended courses:
11. Portrait Photographer.
Wedding photography isn't for everybody. A much less stressful photography business idea for women is photographing people (on a day they're not getting married). Some other niches that fall under the side hustle for women of portrait photography are family photography, kids photography, and personal branding photography.
12. Online Coaching.
An alternative to creating an online course is coaching online. Creating an online course is ALOT of work. Instead of needing to create a curriculum and content for an online course, you can coach students in a live setting, online or in-person as a side hustle.
13. Fiverr Gigs.
Fiverr is a website that you can sell an array of different services for people seeking those services at a very low cost. Everything for doing voice overs to creating logos. Whatever you're able to do, there probably someone willing to pay you to do it on Fiverr.
14. Podcasting.
Do you like to talk? An do people like to listen? If you've got the chops to come up with interesting topics of discussions, tell stories, or share ideas, podcasting could be an interesting side hustle to consider. Podcasters can make money a variety of different ways. Two popular ways podcasters may money online is by subscription model (having listeners pay for exclusive content), or by paid brand sponsorships.
15. Remote English Teacher/Tutor.
Being that English is an important international language, around the world, learning English is a highly desired skill. And if you're a native English speaker, chances are you already qualify to teach others your native tongue. Don't think you'd make a good teacher? There are many professionals willing to pay native speakers just to be able to practice speaking English with them. Get paid to chat with people? I don't think you could find an easier side hustle if you tried.
16. Online Dating Consultant.
Do your friends often ask you for dating advice? Perhaps you'd make a good professional online dating consultant or professional dating coach. Books like Think Like A Man and Get The Guy exist because many men and women struggle with finding success in dating. And with the advent of dating apps, men and women find dating increasingly frustrating. So if you think you could help people find their person, turn that skill into a lucrative side hustle!
17. Small Business Consulting.
Are you business savvy? Do you have extensive experience in a particular industry that others would find valuable? Help professionals or small businesses in that industry by providing them with professional business consulting services.
18. Commission-Only Sales.
Have you got the gift of gab? Do people tend to like, trust, and gravitate towards you? If you haven't anything of your own to sell, why not sell the products of others for a commission? You'd be surprised to know how many businesses and professionals have awesome products or services but just don't have the skill or personally to sell them to customers. They'd be happy to pay you to.
19. Affiliate Sales and Marketing.
Affiliate selling is where you refer a customer to a product in exchange for a small commission. For example, you could write or create a video review of a product, send a potential customer to the respective brand's website via a specially tracked link, and if that potential customer actually buys something, that's when you do the shmoney dance.
20.Tax Preparation.
Are you good with numbers? Are you particularly diligent? Do something other people hate to do and you will always have the opportunity to make money. One such thing that many people detest (myself included) is the dreaded taxes. Wanna do my taxes for me? I will gladly tell you to "take my money"!
21. Interior Design Consultant.
Everyone wants to live in a beautiful home, but not everyone has an eye for style. Do you have a knack for interior design? Help people and businesses beautify their interior spaces with your special touch.
22. Sell on Etsy.
Is there anyone left who hasn't heard of Etsy? After 12 years in the online market, Etsy has become the go-to platform for artists all over the world to sell their goods. The site had $2.8 billion in gross sales in 2016, spread across 29.7 million active buyers!
23. Custom Furniture Refurbishing.
Does this sound like you? You see an old chair someone in your neighborhood put out for the next garbage pick, but you can't help but imagine what a beauty it would be with a coat of paint and a new cushion. Make old furniture new by making custom furniture refurbishing your new side hustle.
24. Housesitter.
Getting paid to sit by the pool of somebody's mansion? Yes, please! While it may not always be a mansion necessarily, there are many people who can't or prefer not to leave their homes unattended when their not in town. They may need you to care for their plants or, for example, feed their pets. Many professional house sitters use house sitting as a savvy way to travel with free accommodation that pays for their trip.
25. Property Manager.
Similar to house sitting, many property owners often need people to check up and help maintain their various properties. Tasks may include running the pipes when no one is there in the winter, for example. Helping to manage properties around your town is a very easy side hustle idea.
26. DJ-ing.
Now, this is a side hustle idea I've always dreamed of pursuing myself. When I was a little girl I dreamt of being a DJ because I loved playing and collecting music so much. If you love music and know how to set the right vibe, why not become a special events DJ. One of my favorite inspirations for this idea is the super hot and oh so fabulous @kissthedeejay.
27. Freelance Fashion Stylist.
Do you take pride in putting together fabulous outfits? That's a skill not many people have. In fact, many people struggle to put themselves together. They desire to look stylish, but they simply don't know how. As a fashion stylist, you can work with brands to style their models and campaigns. Additionally, you could also work directly with private clients helping them to look their absolute best!
28. Phone Case Business.
As long as people are attached to their phones, selling cases for those phones is big business. Many people treat their phones as almost as is its part of them, and as such, accessorize and protect them.
29. SAT Tutor.
Were you that student in high school or college that others were always asking for help (or to copy from)? If your good at SAT test subjects like math or reading comprehension, why not make a side hustle of helping others succeed at the SATs.
30. Google Paid Ad Specialist.
You may notice that oftentimes the top 3 or so results of a given Google search are "sponsored" results. These businesses have paid Google to get their result at the top of your search listings. As you can imagine, this is very competitive bidding has spawned an industry of marketing gurus who specialize solely in this type of advertising. And if you can help advertisers get a good return on their ad spend, they're willing to pay you big bucks!
31. Presentation Design Consultant.
Many managers, executives, and entrepreneurs have to often give numerous PowerPoint presentations. And if you've spent any amount of time using PowerPoint, you that it can be a very tedious process. If you've got the patience and some decent design skills, folks are willing to pay you to design effective PowerPoint (and other similar programs) presentations for them.
32. Travel Consultant.
Help people plan the vacation of a lifetime as a travel consultant.
33. Landing Page Specialist.
A landing page of a website is a crucial part of the sales process for many companies. So much so that you're able to make really good money specializing in helping people optimize their landing pages for success.
34. Ebay Sales.
eBay is a great marketplace to orchestrate one of the simplest and easiest to understand side hustles ever. Simply buy and sell.
35. College Admissions Essay Editor.
Getting into a great college is often dependent on that very important college admissions essay. If you're excellent at writing, you can help eager high school graduates craft a solid college admissions essay.
36. Writing Erotic Fiction.
Do erotic thoughts often dance around in your mind? Turn you kinky daydreams into kinky stories as an erotic fiction writer.
37. WordPress Website Consultant.
Creating a WordPress website from scratch is a tedious task. There are so many moving parts that it can quickly become overwhelming for many. If WordPress doesn't scare you, help people create their own WordPress sites as a WordPress Website Consultant.
38. Drive for Uber or Lyft.
Do you own a car? Do you like driving? Do you enjoy interacting and chatting with strangers? Consider then driving for Uber or Lyft your side hustle.
39. Rent Your Car on Turo.
Rather not drive but would still like to put your vehicle to work for you? Consider renting out your car when you don't need it on Turo.
40. Art Collector.
Have you got an eye for art and exquisite taste? Curate beautiful art as an art collector and flip the pieces for a profit.
41. Catering Business.
There's one thing that no proper event or party can do without. That one thing is food. If you love cooking (and are actually good at it), or know people that are, spread the gift of food as your side hustle.
42. Buy and Sell Domain Names.
If you're savvy enough to discover catchy domain names that aren't already taken, snag them, and make a big profit. Many unclaimed domain names start at less than $10 each. And many domain names resell in the thousands of dollars every single day.
43. Online News Correspondent.
One thing our world won't soon run short on is news. From political news to world news to celebrity gossip. If you've got an eye for a juicy story (having an opinion doesn't hurt either) start your own online news platform with your own unique twist.
44. Patent Something.
Invent something cool, create a blueprint, and then patent your idea. You can then sell the rights to your invention to others who wish to actually make it.
45. Freelance Writing & Copywriting.
Are you good at writing? You can make money online by writing blog posts like this one, articles, emails, even social media captions for businesses.